COLLIN SPILINEK Fremont Grandstand

After years of preparation and a move, Fremont's first brewery is open.
"It was overwhelmingly positive," co-owner Shawn Morrow said. "We were just kind of embraced by everyone who was waiting for this."
Five-0-Five Brewing Company at 349 N. Main St. serves beer and other beverages in downtown Fremont.
The brewery, owned and operated by Morrow and Tim Gesell, changed its original plan to open at building 505, but kept the name in its title.
"Now we're 505 at 349," Morrow said. "It will probably be a T-shirt one day."
Morrow's journey to open the brewery spans decades, beginning with his hiring by Empyrean Brewing Company in 1998.
"I worked my way up to be a brewer and then decided it was something I wanted to do," he said.
Morrow began home brewing at the time, studying the craft while attending the Siebel Institute of Technology in Chicago and an extension of the University of California, Davis, in Madison, Wisconsin.
"It's always been a dream to open my own brewery," Morrow said. "I tried in 2008, and the market crashed and we lost all our funding, so I was like, 'Let's get together, find a better time, a better place.'"
After 12 years at Empyrean, Morrow left the brewery to work in manufacturing at Lincoln Industries, where he met Gesell.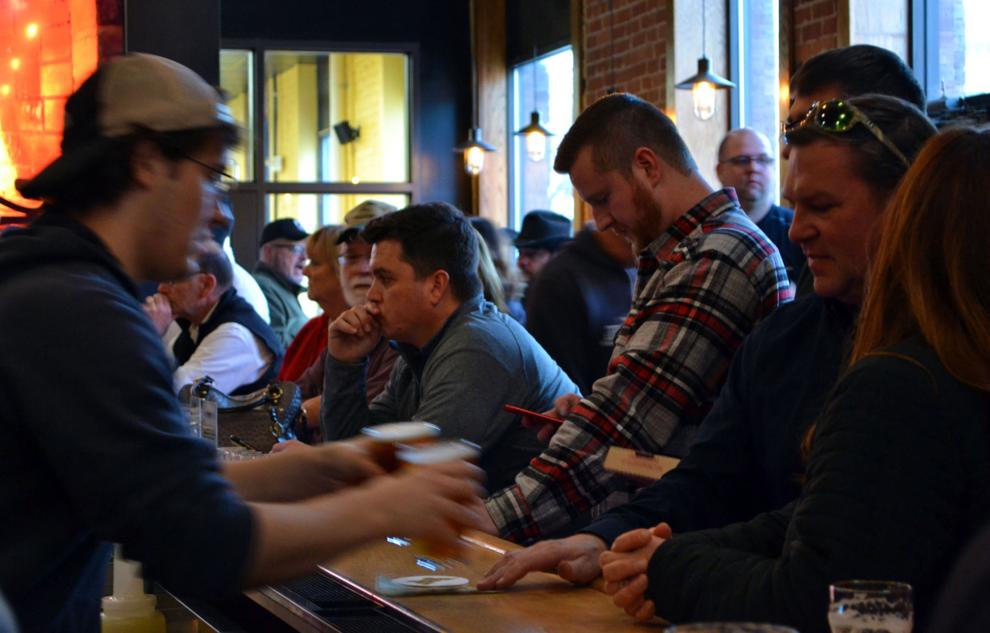 Morrow taught the basics of home brewing to Gesell, who then practiced the craft on his own. Gesell gave some to his friend, Ryan Durant, the owner of the 505 Building.
After being frequently asked by Morrow if he wanted to start a brewery with him, Gesell agreed to take a career leap in the spring of 2019, and the two began looking for a town that would house their business.
With Omaha and Lincoln "saturated" with breweries and even smaller communities like Alliance having them, Morrow said he focused on Fremont, which he was surprised he didn't have.
"I was told, 'Well, they had a brewery in the 1920s, and then it closed during Prohibition, and I was like, 'This is the right place,'" he said. he declares. "And my wife has family in town, so that was a plus."
Morrow and Gesell set their sights on Building 505 and appeared before Fremont City Council for funding in November 2019.
"Our vision is to be the hallmark of Fremont, Nebraska's brewery," Gesell told the board. "That's really what we decided to do. We want to embrace the community."
The board unanimously approved $165,000 in LB840 funding for the project, which was to occur concurrently with Lofts @ 505 in the building.
"But the hindrance to construction and materials and all the stuff that people can't get these days kind of blocked that, so we had to look for other places," Morrow said.
Although the brewery was scheduled to open at the end of 2020, the COVID-19 pandemic had an impact on the project. Morrow said even with the venue change, he and Gesell wanted to stay in Fremont.
Eventually, the two discovered a new building two blocks south of building 505 that would house their future brewery.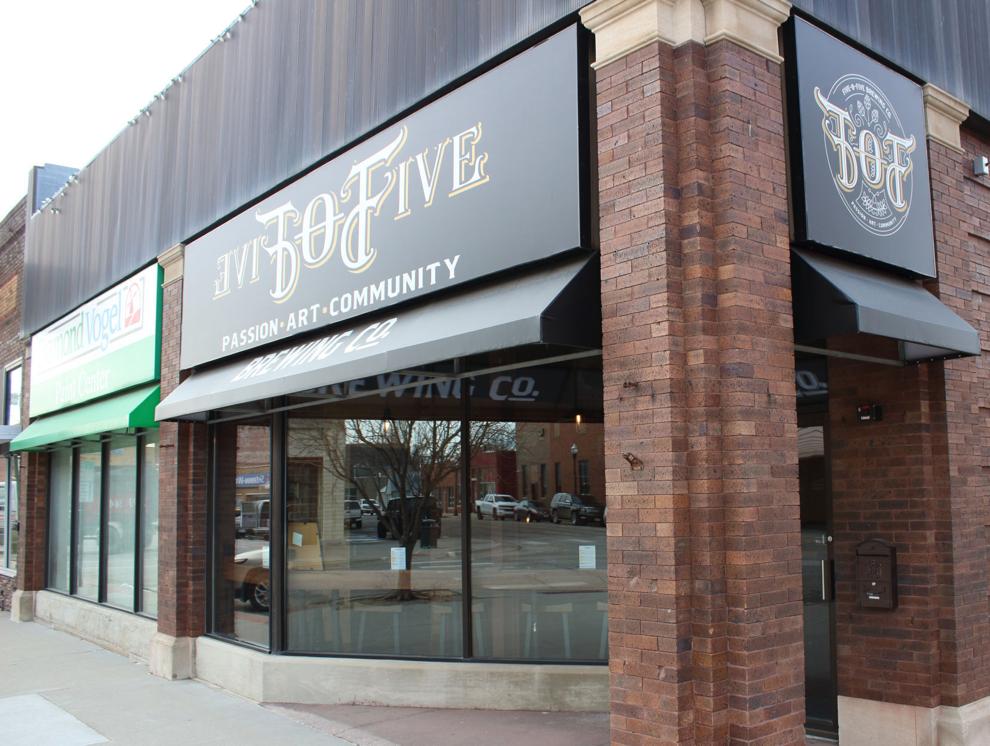 "It's the perfect space," Morrow said. "Selfishly for me, it's better for me because I have a direct path to the alley. I can get materials in and out and we have all these nice windows here."
In the summer of 2021, the remodeling process began at 349 N. Main St., which Morrow called a "hot mess," starting at Plan A and ending at Plan Z.
"It wasn't the original aesthetic, but I'm really happy with the result," he said. "Because we couldn't have cubicles, no tables, no chairs, no stainless steel, no sinks, no coolers, nothing we needed."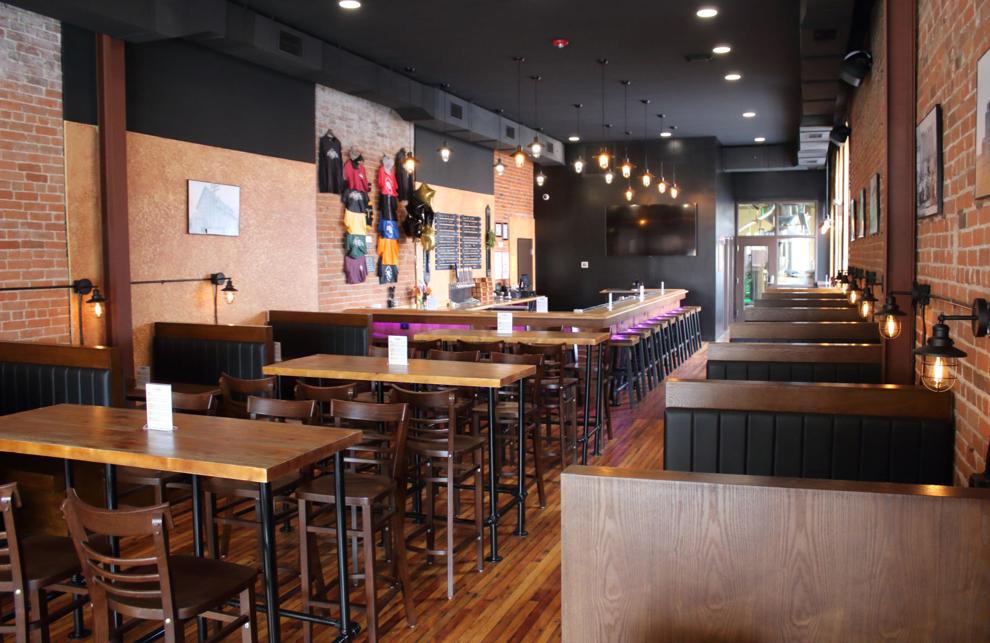 Five-0-Five has a 10-barrel system in the back room, which allows it to make 10 barrels, or 310 gallons, of beer at a time.
Besides beer, Morrow said Five-0-Five offers a variety of house beverages and other alcoholic beverages from Nebraska companies.
"The spirits come from Nebraska, they come from Brickway, our wine comes from James Arthur, also from Nebraska, and obviously all the beer we brew is brewed here," he said.
Additionally, Five-0-Five offers merchandise for sale including t-shirts, sweatshirts, long sleeve shirts, hats, socks, stickers, pint glasses, bottle openers and koozies bearing her logo, designed by Beth Greenquist.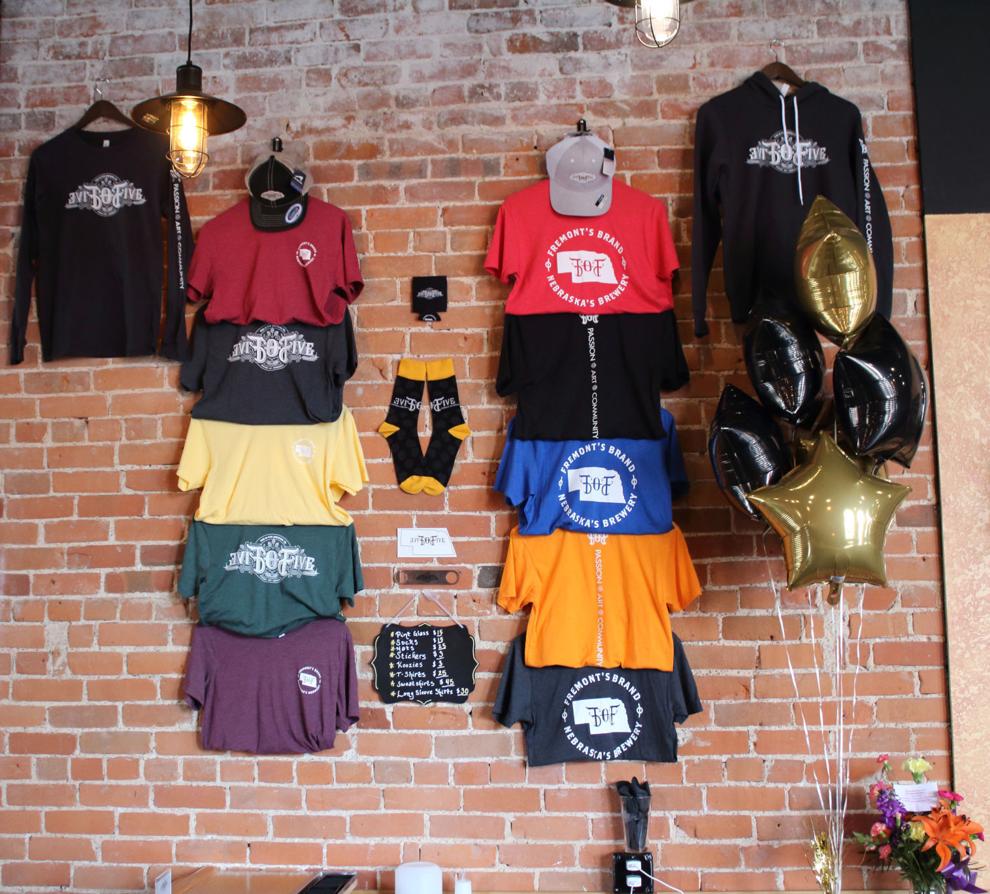 Even before Five-0-Five opened, Morrow's wife and dining room manager, Lori, tended to his social media account, which sparked buzz in the Fremont community about the opening date.
"Fremont has been very patient, and we appreciate that because we haven't been very patient because we just wanted it to move forward," she said.
Throughout the construction process, Shawn Morrow said, he had to keep the public informed of the schedule.
"We did a quick thing about telling everyone almost six months ago, 'Two weeks, two weeks, two weeks, two weeks,'" he said. "Well, two weeks turned into six months."
Finally, on January 13, Five-0-Five opened its doors.
One aspect that surprised Morrow was the crowd demographics that Five-0-Five had.
"We had tables of college students next to millennials next to septuagenarians," he said. "So I was shocked."
Morrow said he was also surprised by Fremont's preferences, as he said a brewery can never expect what a community's palette will be before it opens.
"We kind of threw a bunch of spaghetti on the wall and said, 'We're just gonna start with the lightest beer and we're gonna brew all the way to the darkest beers and just see what everyone likes,' " he said.
But Morrow said almost every type of beer he's brewed so far has been popular. the light lager sold the most.
"I knew this was coming, but I was really surprised by our carrier, so we have a carrier listening, and I was really excited for it," he said.
Morrow said Five-0-Five is trying to keep its pipelines full, with new strong and sour beer and barrel-aged beers brewed.
"Just to make sure everyone in Nebraska is represented, we had Glacial Till until we ran out the first night," he said. "And then we present Keg Creek Brewing, their Marigold Apricot Wheat this month."
Morrow said being open about the business has taught him to make sure he's handy for any project, from inception to the final nail.
"If I wasn't here every day to make sure everything is exactly how I wanted it to be and how it should be, then it wouldn't be," he said. "So it was a full-time job to make sure everything was going exactly the way we wanted it to be."
8 Lincoln Breweries to Try
White Elm Brewing Co.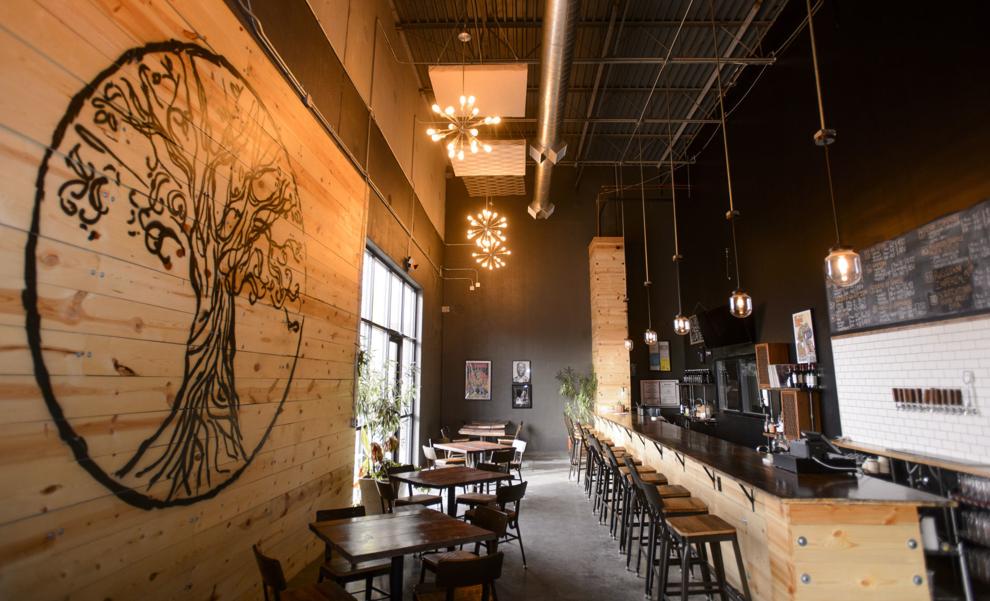 Code shuffling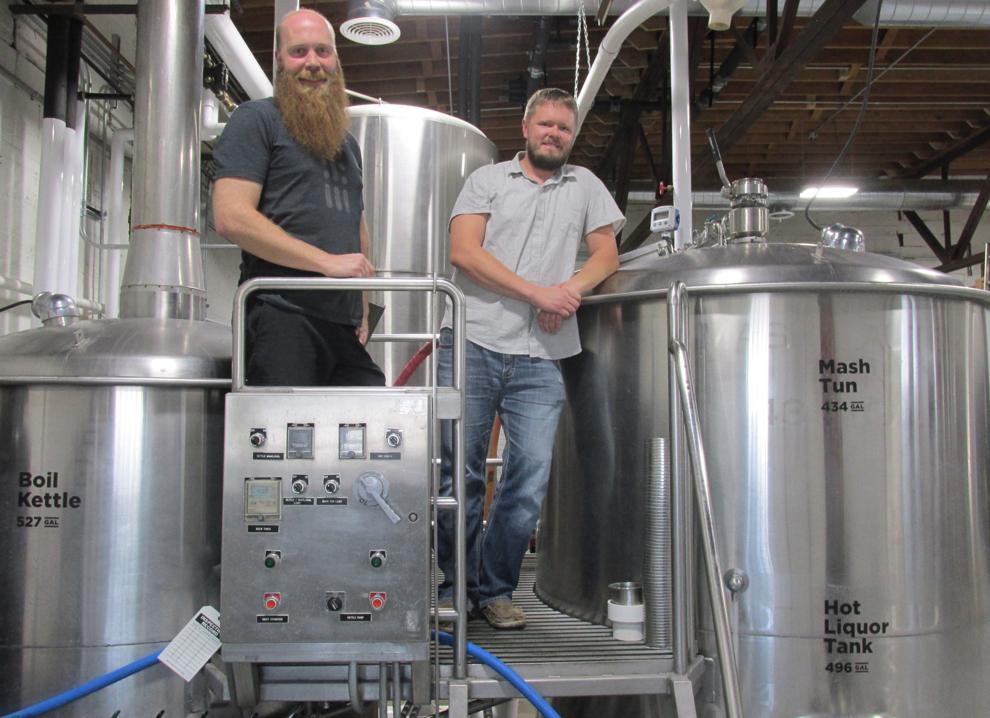 Backswing Brewing Co.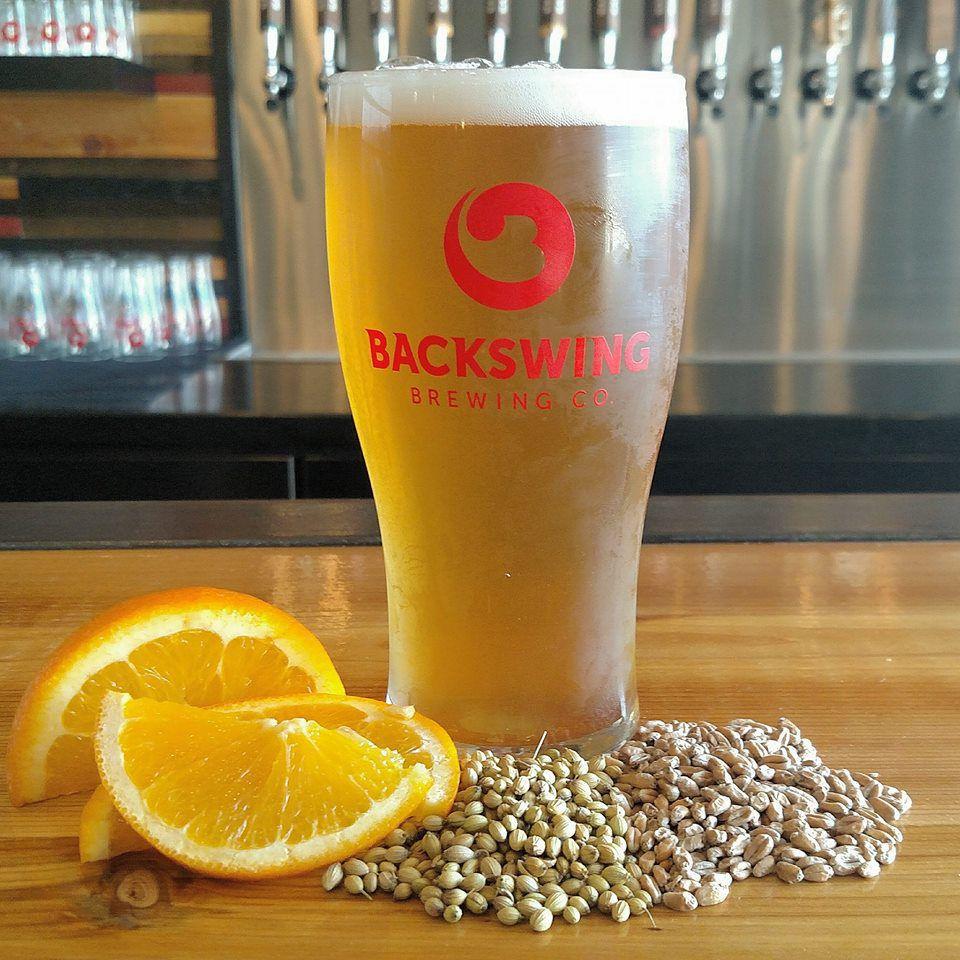 Boiler Brewing Co.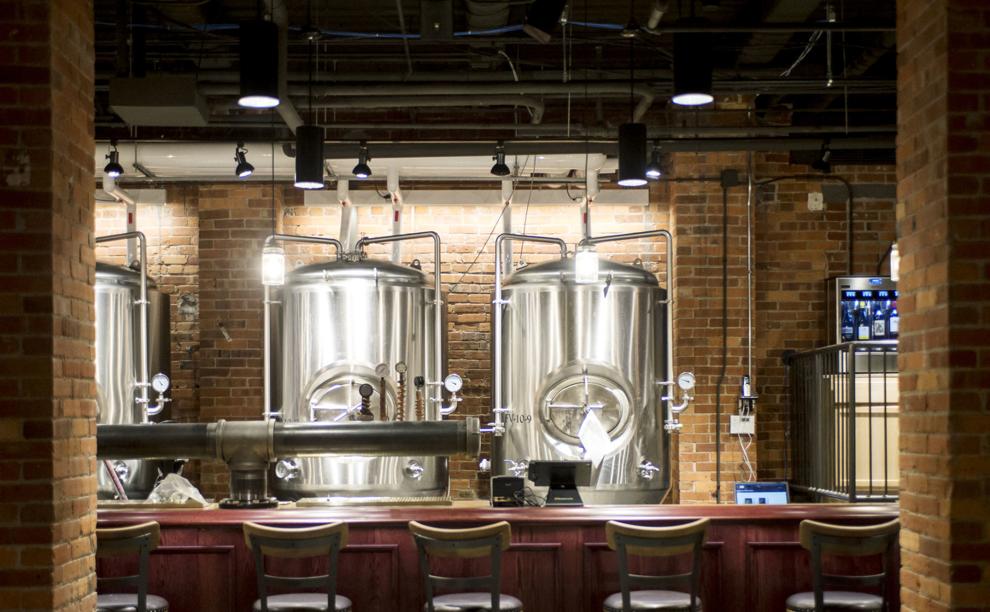 Zipline Infusions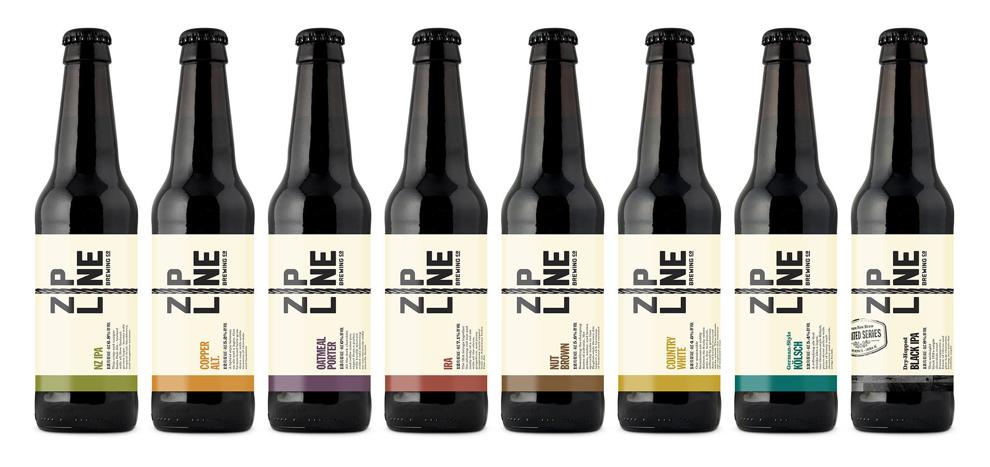 Empyrean Brewing Co.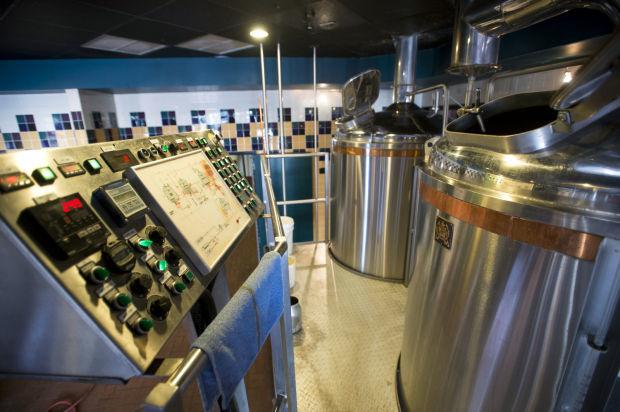 Cosmic Eyes Brewing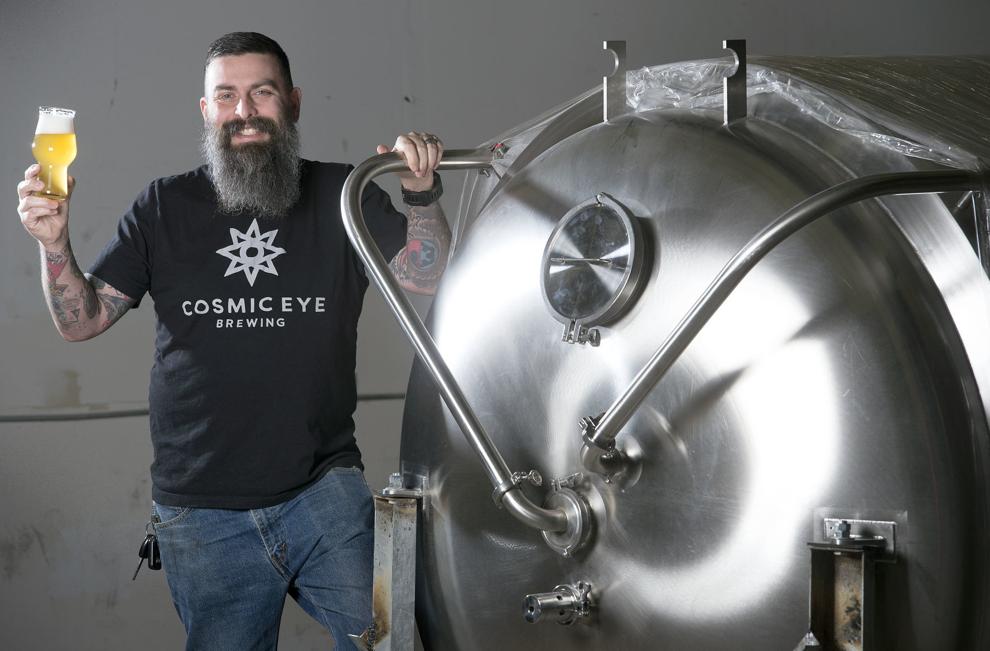 5168