Figures reveal record number of breweries in operation, first drop in production in modern craft era
Boulder, Colorado. — The Brewers Association (BA) — the trade association representing small and independent1 America's Craft Brewers today released annual production figures for the craft brewing industry in the United States.2 In 2020, small independent brewers collectively produced 23.1 million barrels of beer and realized a decline of 9%3reducing the overall craft beer market share by volume to 12.3% from 13.6% the previous year.
The overall beer market* fell 3% in volume in 2020. Retail dollar value was estimated at $22.2 billion, representing 23.6% market share and a decline of 22% compared to 2019. Craft brewers provided more than 138,000 direct jobs, down 14% from 2019. .
"2020 has obviously been a tough year for many small brewers, but also a year that has proven their resilient and entrepreneurial nature," said Bart Watson, Chief Economist, Brewers Association. "In a year where U.S. draft sales fell more than 40%, small brewers found new ways to connect with their customers and keep their businesses going."
The number of craft breweries in operation continued to grow in 2020, reaching an all-time high of 8,764, including 1,854 microbreweries, 3,219 breweries, 3,471 taproom breweries and 220 regional craft breweries. Throughout the year, there were 716 new brewery openings and 346 closings. While openings are down about 30% from 2019, only half of that drop is attributed to COVID. The growing competitiveness and maturity of the market were also factors, and the decline was apparent before the pandemic.
"While many small breweries will remain under pressure until they can fully reopen and welcome their communities to their breweries, the 2020 closure rate remained at the same level as 2019, suggesting that the large majority of breweries will survive in the future," added Watson.
To note: The figures are preliminary. For additional insights from Bart Watson, visit Insights & Analysis on the Brewers Association website. The full 2020 industry analysis will be published in the May/June 2021 issue of The new brewerhighlighting regional trends and the production of each brewery.
* Does not include FMB/FSB. With these included, the total of products taxed as beer increased by 1%.
1 An American craft brewer is a small independent brewer. Small: Annual production of 6 million barrels of beer or less (about 3% of annual sales in the United States). Beer production is attributed to the rules of alternate ownership. Independent: less than 25% of the craft brewer is owned or controlled (or an equivalent economic interest) by a member of the beverage alcohol industry who is not themselves a craft brewer. Brewer: Has a TTB brewer rating and makes beer.
2 Absolute numbers reflect the dynamic data set of craft brewers as specified by the definition of craft brewers. Growth figures are presented on a comparable basis. See the complete methodology.
3 Craft brewer volume represents total taxable production.
Contact: Jenelle Scott (on behalf of the Brewers Association) jenelle.scott@backbonemedia.net, 970-963-4873 x224
---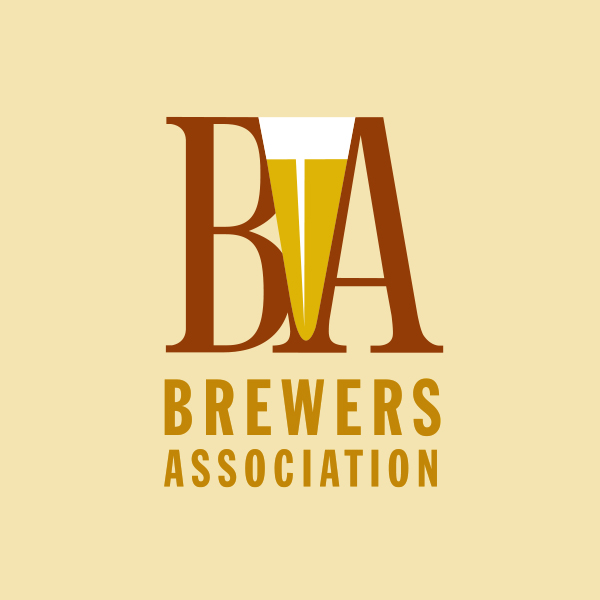 About the Brewers Association
The Brewers Association (BA) is the nonprofit trade association dedicated to America's small, independent brewers, their beers, and the community of brewing enthusiasts. The BA represents more than 5,600 American breweries. The BA Independent Craft Brewer Seal is a widely adopted symbol that differentiates beers from small independent craft brewers. The BA organizes events including the beer world cup®, Great American Oktoberfest®, Craft Brewers Conference® & BrewExpo America®, FLAVOR™: An American Craft Beer and Dining Experience, Homebrew Con™, National Homebrew Competition and American Craft Beer Week®. The BA publishes The new brewer® magazines, and Brewers publications® is the leading publisher of brewing literature in the United States. Beer lovers are invited to learn more about the vibrant world of craft beer at CraftBeer.com® and on homebrewing via BAs American Homebrew Association® and free Brewing Guru® mobile app. follow us on Facebook, Twitter and instagram.
The Brewers Association is an equal opportunity employer and does not discriminate on the basis of race, color, national origin, sex, religion, age, disability, political beliefs, orientation or marital/family status. The BA complies with the provisions of Executive Order 13672 and relevant rules, regulations and orders of the Secretary of Labor.