The Brewers Association (BA) is pleased to announce the addition of three new members to the Sustainability Sub-Committee. Carol Cochran, Serena Dietrich and Zac Harris joined the group in early 2017 and bring their own unique perspectives and experiences to sustainability efforts in craft brewing.
Carol Cochran founded Horse & Dragon Brewery with her husband Tim in 2014, in Fort Collins, Colorado. Carol is dedicated to ensuring that Horse & Dragon is a responsible member of both the brewing community and the local community where they live and play. She is also a graduate in human biology and secondary education. Carol adds, "I hope to bring the valuable insights and insights that the Sustainability Sub-Committee provides to other small brewers who are also experiencing the madness of trying to wear 10 hats at once!"
Serena Dietrich is a sustainability project manager at Deschutes Brewerywhere she is responsible for educating Deschutes co-owners on environmental and social topics, while advocating for sustainability projects at the brewery and within the community.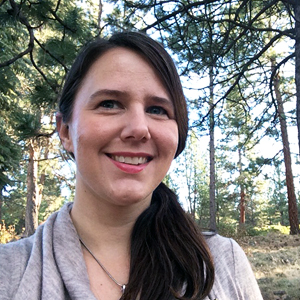 She is also an active board member of the Oregon State Sustainability Council and a member of the Move Bend Steering Committee. Serena holds a BS in Meteorology from St. Cloud State University, Minnesota and completed her MBA in Sustainable Business at Marylhurst University, Portland, Oregon.
Serena is excited to join the subcommittee because she "likes craft breweries to have a strong devotion to the industry, the environment, and the local community. Being part of something bigger and helping to shape the industry while minimizing the impact for future generations is truly an exciting experience.
Zac Harris joined the sustainability subcommittee because it is his "passion and mission to help this incredible industry through the implementation of sustainability."
efforts that will have both economic and social benefit for our businesses and the communities where we are fortunate to operate.
Zac's craft beer career began when he was selected to lead the sustainable design and construction efforts of Alamo Beer Co., in San Antonio, Texas. Zac holds a degree in building science from Texas A&M University and is LEED AP certified. Today, Zac is Acting Director of Sales and Marketing for Alamo Beer Co., as well as founder of One Pint for the Planet, whose mission is to spread awareness of how to protect the environment through the universal language of beer.
The Sustainability Sub-Committee contributes to the purpose of the BA by helping current members and future generations brew the highest quality beers in a way that builds the value of our businesses, increases the resilience of the natural environment and agricultural systems that provide the brewing ingredients, and enhance the lives of our workforce and the communities we inhabit. To this end, the sub-committee has produced a number of sustainability guidance manuals and launched the sustainability benchmarking tools to enable craft brewers to continuously improve their processes and operations.